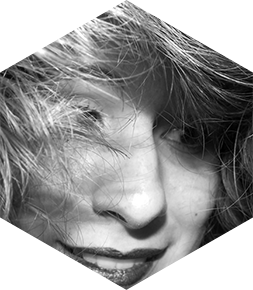 Melissa Johns is a multimedia visual artist and educator from a mixed Mohawk/French Canadian background, currently based in Toronto ON.
Melissa's visual practice manifests at the convergence of contemporary media, using interdisciplinary methods to collect, preserve, and transform fragments of the stories around her. Specializing in virtual reality installations, digital painting, and video art, Melissa's work centers on investigating the narrative potential of these emergent channels.
Having completed her undergraduate degree in Fine Arts & Business at the University of Waterloo, as well as an Advanced Diploma in 3D Animation from Humber College, she is pursuing a Master's in Interdisciplinary Art from OCAD University.
Melissa is interested in themes of intimacy, memory, and ephemerality.
You can contact Melissa at melissajohnsart [at] gmail [dot] com